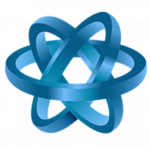 We believe in bringing balance to the galaxy.
Corny? Ambitious? Crazy? Brilliant? Stolen from Star Wars? Maybe. . .
The reason we exist is to help YOU.
Our Ikigai, reason for being, is to listen, facilitate, coach, and empower YOU to tap into your strengths and create a more balanced life.
One of my first clients said, "Balanced At Last", which stuck with me. I was helping them figure out their career, life, purpose, ikigai, depression, anxiety, family dynamics, etc. They recognized in a moment that to manage it all, would be tough. Yet, they continued the process, and within 2 months, they found clarity, confidence, and calm and yelped, "Balanced At Last! Balanced At Last! Sim, I'm feeling balanced at last."
This is the purpose that has driven me to coach thousands of clients since 2009. Those words make me believe that I can help balance the galaxy from negativity and stress.
Sim Khandaker, M.A.
Coach / CEO
My guiding principles:
"If you want to go fast, go alone. If you want to go far, go together." – African proverb
"I'd rather attempt to do something great and fail than to attempt nothing and succeed." – Robert H. Schaller.
Learn more about me and my journey below:
My past:
My family immigrated in the 90s, leaving behind their family and friends, business, and comfortable life to build a better life for us. No matter how we lived, the message was clear: be grateful for what you have, help others, and know that you will be okay. 
Our lives in Bangladesh were privileged. We had great family, friends, and business. But, my parents wanted us to build a better life, so we immigrated to the US – a foreign country, culture, language, no friends, family members, and no business. My abbu (dad) and ammu (mom) had to work 2-3 jobs, each, to make it through. They built a life for us with their hard work, dedication, purpose, and dream of making a better future. 
When I was in High School Junior, my abbu passed away due to poor care from his medical team due to health-worker burnout. I didn't know what I was doing with my future. I was the eldest of 3, and my ammu became our sole provider and supporter. She worked endlessly to help us survive. After years of surviving, we healed. I did my best, but I lost my way, I didn't know my purpose, I didn't know who to ask for guidance, and I fell behind in my trauma and grief. 
I remembered my parents' message: Be Grateful. Help Others. Know You'll be OKAY. 
My family always wanted me to become an Engineer, Doctor, or Professor. I was in my engineering course, but I was bored. Math was easy, but that's what my abbu did when we were in Bangladesh, and I didn't want to step in his footsteps. I wasn't ready, nor did I want it. I couldn't be a doctor because I hated them for how they treated my abbu. 
My Journey in to helping: 
In Bangladesh, my family would help people. Our house was a safe haven for anyone that needed support, needed help, needed a cup of tea and someone to listen. We consistently had people come and stay over. It was an open door, and people used it. I loved the community my grandparents started, and my family continued. 
So, after stumbling around with "What to do with my future?" for a couple of years, I leaned into Psychology. I fell in love with human dynamics and the emerging science of helping people heal. This is where I jumped into my life's work.
But – I didn't know you couldn't be a therapist until your Master's degree, in that disappointment and the need to support myself and my family. I completed my Bachelor's degree and joined a Fortune 500 company as a Financial Analyst. Bored and seeing the impact of the Great Recession, I applied to go overseas and future my education and research in Neuroscience. 
That's when I started putting myself out there and learned the impact of coaching. I started seeing my very first client overseas. After my stint overseas, I fell in love with helping again, so I started my Master's program in Marriage and Family Therapy and Mental Health and Career Counseling. It was remarkable to be able to help support my community, support individuals, and help those in need. I was in my element. 
I was working with high-risk individuals with Addiction, Sexual Abuse, PTSD, Traumatic Brain Injury, Homelessness, domestic violence, divorce, etc. That experience was eye-opening, and I was burning out because of compassion fatigue. I left those experiences humbled by the deep work of our psychologists, therapists, and counselors.  
Even throughout those situations, I was helping my family, friends, and community how to advance in their careers, career politics, strategic planning, etc. This was second nature. 
In 2015, I moved to Atlanta as a career counselor for a university while continuing to help clients in Florida. and never looked back. I have been coaching individuals since 2009, focused on Career satisfaction and implementing some of the skills learned to help my clients in other parts of life too. This was my passion, this was my ikigai. 
My Present:
I'm happy to share that I've helped over 3000 individuals, from C-suite individuals to High School students. I love what I do and look forward to giving back to my community every chance I get. I focus on helping my clients find the best solution for their success, and once their career is back on the right track, I have clients come back to talk about other parts of their lives. 
I love to help YOU. 
I had a Covid wedding in the backyard of my in-law's home. I love living in Atlanta and visiting Florida and Michigan often. My family continues to practice what our parents' taught: Be grateful. Help Others. Know that everything will be okay. 
THANK you for spending your time getting to learn about my journey, and please feel free to email me at sim@balancedAtLast.com if I can answer any more questions. 
My credentials: 
Bachelor of Arts in Psychology from the University of Central Florida (GO KNIGHTS!)
Masters of Arts in Marriage, Couple and Family Therapy, and Mental Health
I have certificates in: 
Career Counseling
Mindfulness & Meditation Teaching
Hypnosis in Psychotherapy
Diversity, Inclusion, and Belonging
Six Sigma Green Belt
Data Analytics
Four Steps to Your Success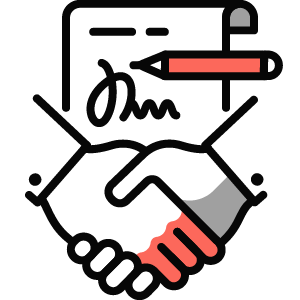 Schedule a FREE consultation
Let's get to know your challenges and your goals for coaching. I want to ensure you get the best service and support possible.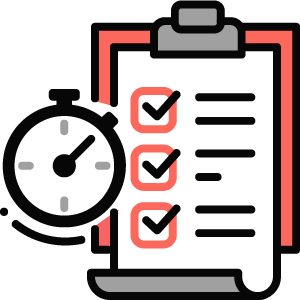 Completing the Intake form
The intake form gives us another opportunity to learn about your strengths and challenges.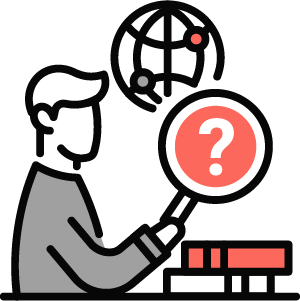 Schedule and Take Action
Let's go!! I'm excited to work with you and help you build a better life through our coach. I'll give you Homework throughout coaching.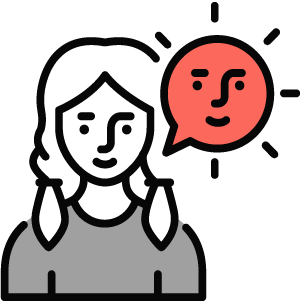 Success Story
You did it! You invested in yourself, overcame your barriers, and living the life you wanted all along.
Let's talk and see how I can help in helping your finding/building your next career