Pilot program overview
Program Need
My clients (23-58yrs) reach out after silently suffering for years about feeling lost, depressed, and anxious about their careers. They haven't been happy in a while and don't know what to do about it. It's impacted their professional and personal life and strained their relationships.
This preventative program is designed from my experience helping 3,000 individuals over the last 10+ years, working with executives and college students. The program would target High School Juniors and Seniors because my clients mentioned, "if I had known better [at this time]… I could've been more prepared."
Program Overview
The program is designed to help develop clarity about their strengths and challenges, identify and address barriers to success through coaching, and continuously support through email/text.
Career Development Curriculum

(Resume building, Interviewing, LinkedIn, Salary, etc.)

Quarterly coaching call

from starting the program to 1 year after HS graduation

Email / Text suppor

t from starting the program to 1 year after HS graduation

Assessment:

Strong Interest Inventory and Myers Briggs Typology

(Optional)
Enrollment
January Enrollment

Registration end Dec. 1st
About me
I started coaching clients in 2009, between my Bachelor's in Psychology and Masters in Marriage and Family and Mental Health Therapy. I specialize in helping clients build a better work-life balance through career coaching to reduce stress, develop leadership skills and career advancement strategies, and prepare for a career change.
In the last two years, I received Best of Atlanta and Best of Georgia recognitions.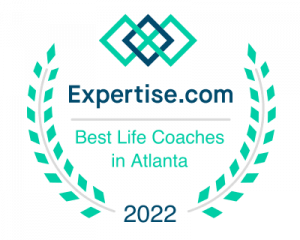 If you're interested in learning more, please send a note.